Cool Roof Technology Benefits
August 22, 2022 | Filed under: Consumer Education,Environmentally Friendly,paint,Research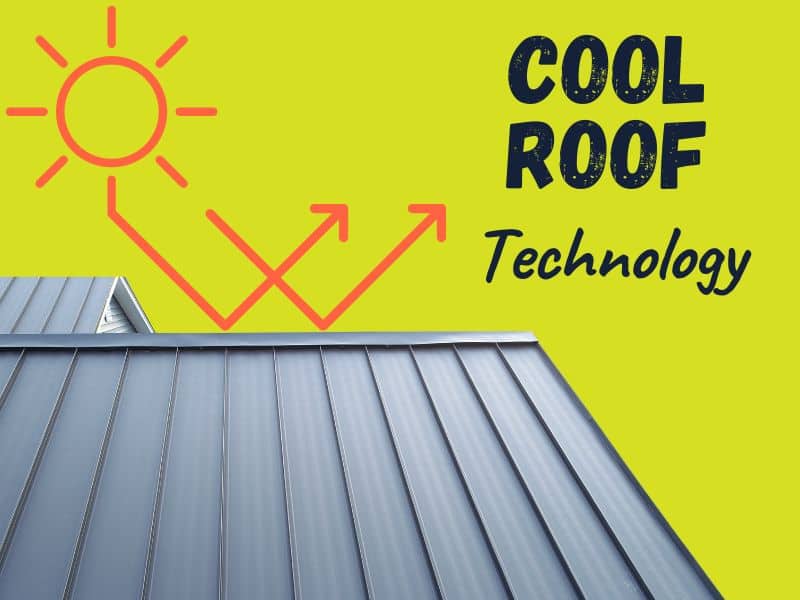 There is no question that there are a number of important variables to consider when choosing you next roof. We enjoy meeting with clients and thoroughly explaining the pros and cons of multiple roofing systems. By far, cool roof technology and its benefits is one of the least known benefits of quality metal roofing.
What Makes a Roof Cool?
As a homeowner, you want a cool roof. Just to be clear, we aren't talking about all of your friends complimenting your new roof by saying "cool roof, man." When we say cool roof, we are referring to the ability of your roof to reflect and emit. To be classified as a cool roof, the product must reflect more sunlight than a traditional roofing and it must also posses the ability to shed thermal heat effectively. There are many products that not only meet these requirements, but also go beyond becoming energy star rated products. Many products we install are Energy Star rated and qualify for tax credits!
Benefits of a Cool Roof
Reduces Energy Costs and Use
Environmentally Friendly
Helps to reduce the "Heat Island Effect" in urban area
Improves indoor comfort
Energy tax rebates and savings available
Providing Cool Roof Solutions
We are proud to provide our customers cool roof technology benefits, education and solutions. One way we provide this is by offering metal products coated with PVDF based resin paint coatings. Kynar 500® PVDF paint coatings are proven to reduce energy consumption by providing outstanding solar reflectance. Read further about this product.
Another way we provide cool roof benefits is by offering only premium quality aluminum and steel metal roofing systems. High quality metal gives our systems the thermal shed quality needed for cool roofs. We have had many customers report back a noticeable reduction in their energy costs after installation of one of our roofing systems. Isaiah Industries has conducted research and have found these factors that contribute to a metal roofs cooling impact.
Explore Cool Roof Solutions for Your Home
Now that you are familiar with cool roof technology, let us help you find a solution for your home! Contact us to get started on your roof transformation.
Kynar 500® is a registered trademark belonging to Arkema Inc.