Schroer Custom Gutters
We fabricate and install custom 6-inch gutters only for our metal roofing customers. These high-quality, color-matched gutters are installed with a new roof installation or retrofitted to another metal roofing system we've installed.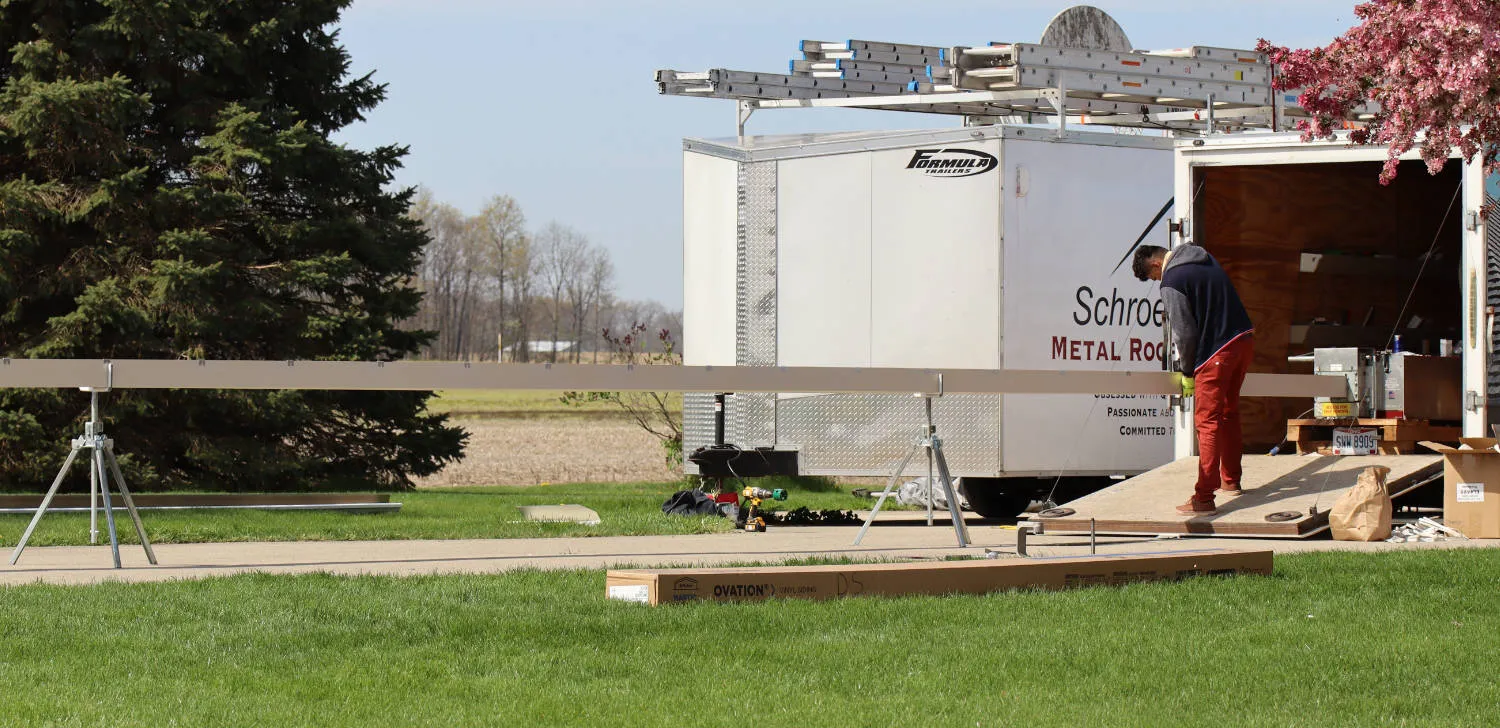 The Advantages of Schroer Custom Gutters
We already know your roof and know exactly what it needs.
All measurements are specific to your roof.
Color matches or complementary colors add beauty.
All materials are of the same high quality as your roof.
Seamlessly integrated into your roof installation.
As roofing expert Todd Miller explains, the right gutters and downspouts will ensure your metal roof's performance in managing water and debris. Not just any gutter system is right for a metal roof.
Our K-Style 6-inch Gutters are Right for Your New Metal Roof
Our experienced teams fabricate and properly install gutters that protect, not damage, your metal roof. We professionally fabricate Schroer Custom Gutters onsite once our professional metal roof installation is completed.
Custom gutters will become a part of our Schroer metal roofing systems. To help manage wind, rain, snow, and ice, consider them an important component to any new roof you research or purchase.
Again, custom gutters from Schroer are only offered to our new and existing metal roofing customers. That puts the "custom" in it with added meaning.
Don't wait until later. Plan for new gutters as you plan for your new metal roof.