Happy New Year!
December 31, 2014 | Filed under: News


New Years is about looking backward in order to see forward.  It's about learning from past mistakes and preparing for future success.  C.S. Lewis wrote that "One fails forward toward success." This New Year, as you begin looking forward toward a better 2015, connect the dots from 2014. What have you learned? What 2014 mistakes can be avoided in 2015?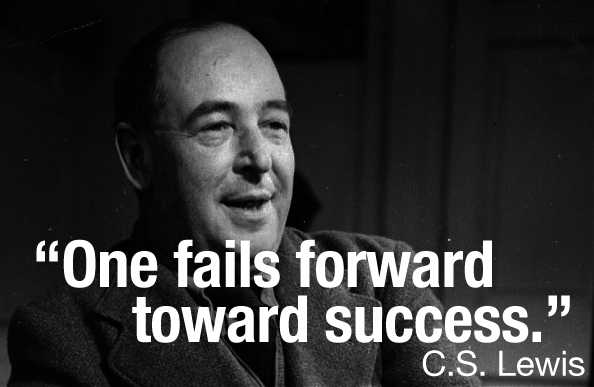 Whether you are taking a new job, buying a house, or planning a family, you are bound to make more mistakes. This is growth. Every risk involves the possibility of failure. Don't fear failure. Fear paralysis. Fear not failing. Nothing is accomplished without risk.
And when you fail in 2015, fail forward.