Made In Ohio-Part I: Classic Metal Roofing
July 29, 2014 | Filed under: Made In Ohio,Metal Roofing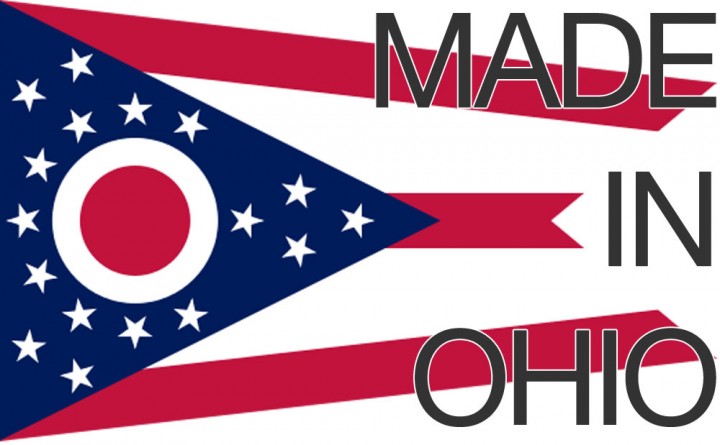 Made In Ohio is a series of articles built around the idea that the best thing Ohioans can do for Ohio's economy is to buy products made in Ohio.  Buying from locally-owned, locally-operated companies supports the local economy, keeps Ohioans working, and Ohio thriving.  At Schroer & Sons Contracting, we are proud to install metal roofing products made in Ohio.
Over the coming months each article will profile one Ohio-based company and the products they offer.  What better place to start than in our own back yard, at Classic Metal Roofing Systems in Piqua Ohio.

Made In Ohio- Part I: Classic Metal Roofing
Classic Metal Roofing Systems, a division of Isaiah Industries, is a second generation, privately owned metal roof manufacturer based in Piqua Ohio.  Classic was founded by Don Miller in the 1970's when metal manufacturers were infiltrating the roofing industry with new innovations in metal shingles.  In 1980 Mr. Miller purchased Kaiser Aluminum and Classic Metal Roofing was born.  Don Miller eventually handed over the business to his son Todd, who runs it today.
Initially Classic saw success in the commercial restaurant industry.  They were the choice of roofing for Pizza Hut, Dairy Queen, Toys R-Us, and several others.  In the late 1980's, Classic's metal shingles began growing interest among homeowners and residential roofing contractors.
For the last 30 years Classic Metal Roofing has been producing the worlds most beautiful roofs.  Classic has expanded to include several metal roofing profiles sold all around the world.  They manufacture 100% American-made metal roofs using the finest materials available.
Classic is committed to being a different kind of manufacturing company.  They call it the "Classic Difference".  They are committed to God-honoring business practices and relationships.  They are passionate about manufacturing the world's most beautiful roofs.  Classic maintains a strong network of trained and equipped independent dealers throughout the world.  And the entire staff at Classic is their customer support team.
Through their excellence in customer service, manufacturing quality, and core value propositions, Classic Metal Roofing is  exemplary of what an American–an Ohioan–business ought to be.  Support Ohio and choose Classic Metal Roofing the next time you roof and you'll never roof again!