Metal Roof in Lima Ohio
September 4, 2014 | Filed under: Lima Ohio,Metal Roofing,News
Installation begins on a brand-new lifetime metal roof in Lima Ohio.  This log cabin style home is being outfitted with our gorgeous Rustic Shingle metal roof in Terra Red.
Rustic Shingle is one of our best selling metal roof profiles.  It provides a rugged wood grain look.  However, unlike wood shake, Rustic Shingle will never rot, or split, or hold water.  A lifetime metal roof with Rustic Shingle is completely maintenance free.
As with our other profiles, Rustic Shingles are available in a wide array of color options.  This homeowner wisely chose to cover his home in beautiful Terra Red. See an up close photo below.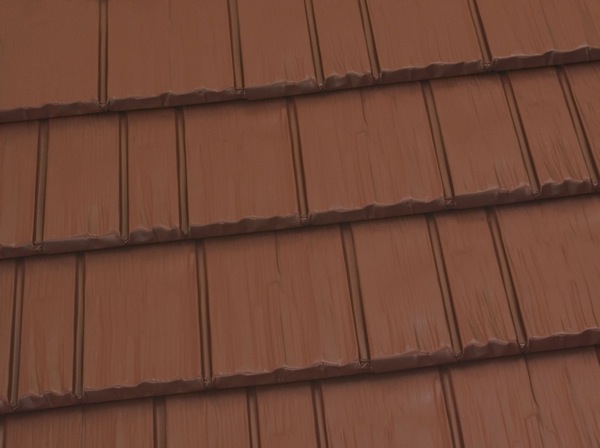 We think it was wonderful choice. This style metal roof matches well on almost any style home, but especially on this classic log cabin style home.  One of the greatest things about a Schroer & Sons lifetime metal roof is that the color choice lasts forever. Our metal roofs are coated in a specially designed paint coat which is guaranteed against fading.  In 30 years, your metal roof  will look as amazing as it did the day it was installed.
Be sure to check back for more pictures of this lifetime metal roof installation in Lima Ohio.
Lima, if you or someone you know is interested in a metal roof, call the office today for a free roofing consultation: 937-492-7725.