Metal Roof Visualizer
November 12, 2015 | Filed under: Metal Roofing,News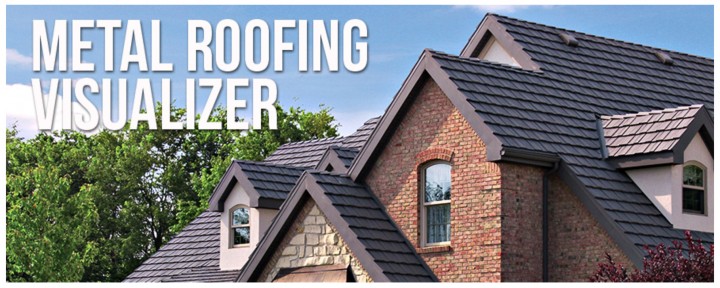 We are happy to announce a new feature on the Schroer & Sons websites…a metal roof visualizer!  This helpful tool gives you a couple ways of visualizing a metal roof on your home.
You can choose between a handful of preinstalled sample houses.  Find one like yours and simply click on any of the metal roofing profiles we offer and the visualizer will automatically install that metal roof on the sample home.  Quickly scroll through any of our six lifetime metal roofing profiles and see which you like best.
Another way to visualize a metal roof on your home is to upload a photo of your own home.  With a little setup, the visualizer's software will replace your old roof with the metal roofing profile of your choosing.  Again, you can cycle through the profiles until you find the one you like.   Every color option for every profile has been loaded into the visualizer so you can see which color will look best on your home.
Classic Metal Roofing Systems has created a series of how-to videos to help you setup the visualizer on your home.  You can find the videos here.
Once you've selected the perfect metal roof for your home, the next step is to call a Schroer & Sons metal roofing consultant and get a free, no-obligation estimate.  Be sure to hand your consultant a printout from the visualizer and which color and profile you have chosen.    Your consultant will provide you with a sample metal roof shingle for you to see up close.
Fill out the contact us form on the website and schedule your appointment today.