New Year – New Roof
January 9, 2023 | Filed under: Buying a New Roof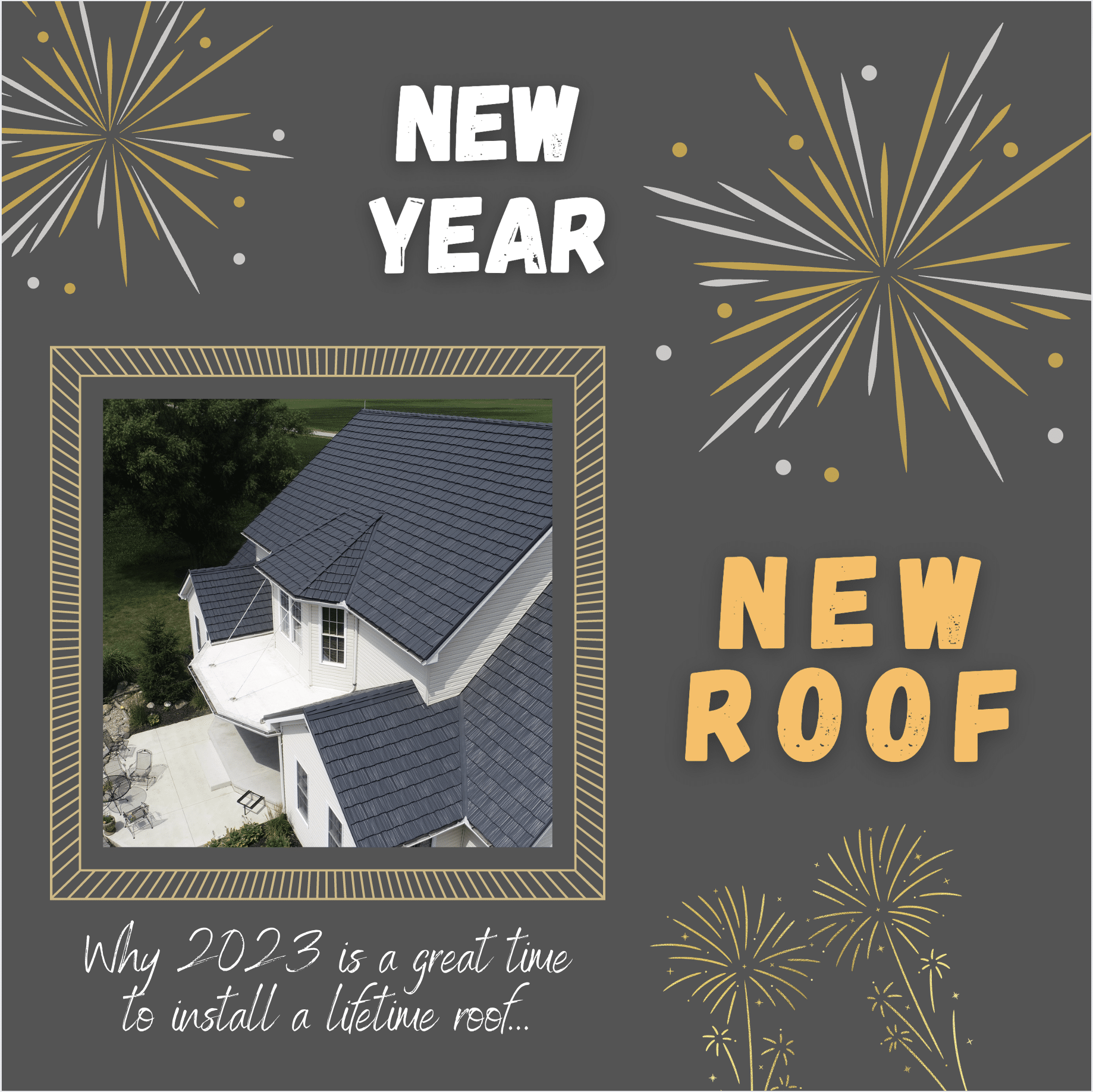 Happy New Year! While there is always excitement surrounding a new year, there isn't always excitement at the thought of choosing a new roof. If you find your home in need of a new roof, I have great news for you, 2023 is a great time to install a lifetime metal roof. Homeowners have grown tired of temporary roofing options and have found metal to be the best choice. We all want to get the most from our hard-earned money and metal roofing provides the best return on investment.
Should economic concerns sway your roofing choice?
In an uncertain economic climate, folks don't want to throw money into products that won't last. Homeowners today are looking for quality, longevity and durability for their homes. This is one of the reasons that metal roofing options have steady grown in popularity. The long term benefits of metal roofing appeal to our desire to invest in a roofing solution that will last. Here is a great resource that discusses metal roofing trends.
Will a new metal roof fit into my budget?
There is a greater variety of residential metal roofing options available than most people even realize. Our metal roofing experts go the extra mile to help you find the perfect product for your home. The best way to get started budgeting for your new roof is to have an in-home consultation. Our in-home consultations are informative and low-pressure. Then, we can thoroughly evaluate your home's needs and provide all the facts to help you make a great roofing choice. We also offer a variety of home improvement financing options for our clients. We will help do everything we can so you can get the roof you deserve.
New Year – New Roof
If you find yourself in need of a new roof, now is the best time to act. We'd love to help you find your lifetime metal roof. Schedule your consultation today!