Oxford Slate Aluminum Metal Roof
April 21, 2014 | Filed under: Metal Roofing,News,Oxford Shingles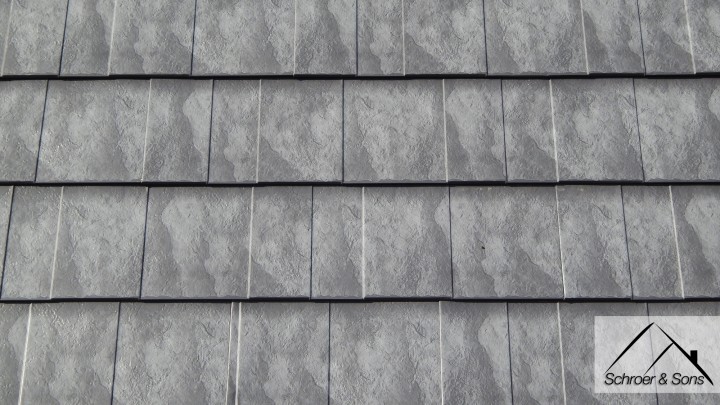 Schroer & Sons recently completed the very first Oxford Aluminum Metal Roof  in our brand new Vermont Slate color from Classic Metal Roofing.
Slate Rock Oxford provides all the benefits and beauty of a true slate roof without any of the problems. Many homeowners are drawn to a slate roof for its durability, classic look, and longevity. However, slate roofs have many serious problems associated with them.  A slate roof is expensive, heavy, and requires costly maintenance. Oxford Shingles will never break or crack, streak or stain. Whereas, true slate is dangerously heavy, Slate Rock Oxford is manufactured from .024″ aluminum, making it extremely lightweight.  Oxford shingles are a lifetime roof, requiring no maintenance at all. It has been tested to withstand winds up to 200mph! It is literally the last roof you'll have to buy. Like all our roofing systems, Oxford Shingles carry our Limited Lifetime Warranty as well as a 30-year guarantee against color fade or chalk.
Additionally, our new Slate Rock Oxford is available in a variety of color options, each mimicking the color depth of true slate.  A Schroer & Sons roofing consultant can help you decide on which color is right for your home. In the pictures below you'll notice the color shifting in direct sunlight, giving your home a unique beauty for many, many years.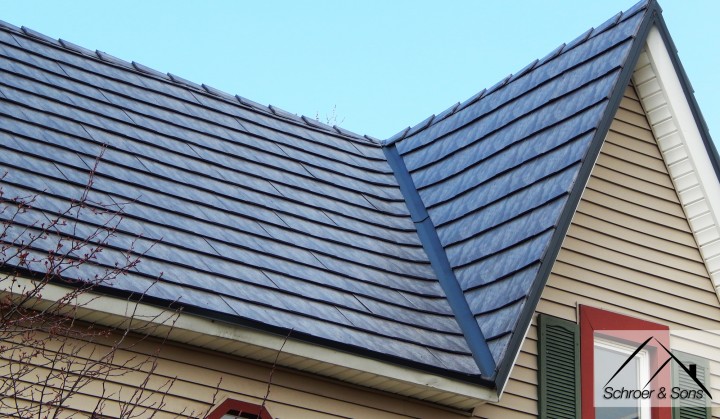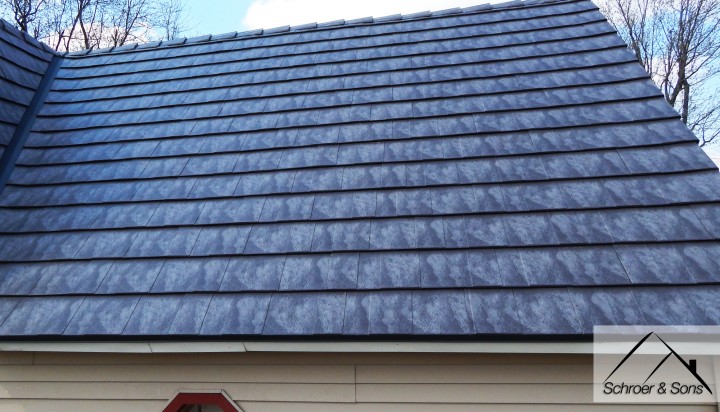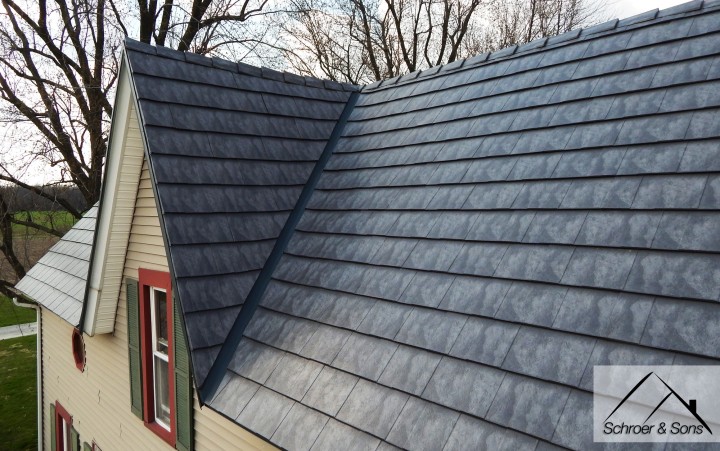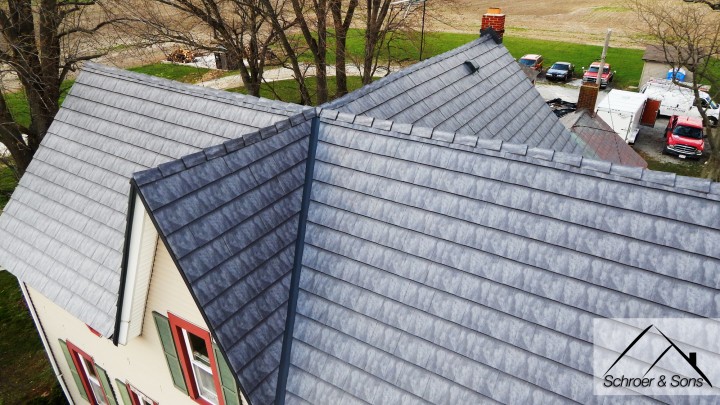 We hope you like Slate Rock Oxford as much as we do. Call today for a FREE roofing consultation. One of our Slate Rock Oxford Shingle specialists will provide you a free estimate and samples of what beautiful Slate Rock Oxford would look like on your home.
For more information on Slate Rock Oxford, visit ClassicMetalRoofingSystems.com.