Tired of Worrying About Roof Damage?
July 29, 2022 | Filed under: Extreme Weather,Metal Roofing,Roof Damage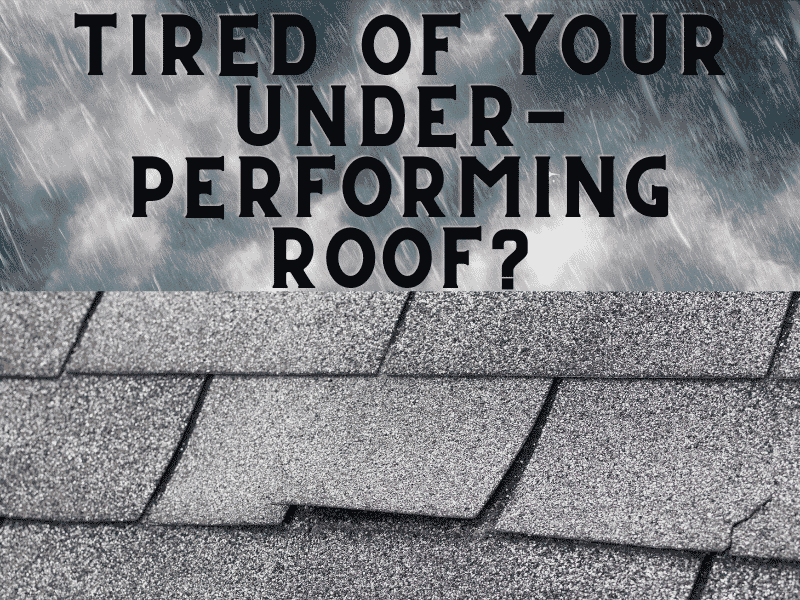 Are you tired of your underperforming roof? Does it feel like your roof is one more storm away from failing? Roof damage leaves your home vulnerable to the elements. I've had several recent conversations with homeowners who are tired of worrying about wind, hail, heavy rain and ice storms. Whether you are in a rural area or in the city, storms can have a disastrous affect on your home. This has led to an increased interest in metal roofing solutions for performance and peace of mind. Metal roofing provides excellent protection from storm damage.
How to Get the Protection From Roof Damage You Deserve
The first step to getting the protection from roof damage that you deserve is by investing in a roof that is more resistant to damage. As can be seen, asphalt roofing has become more and more unreliable, providing homeowners with a temporary solution. It is the lowest priced roofing option and it provides the lowest amount of reliability, protection and performance.
Understand Your Options
Now you're on to the next step. You know that metal roofing will provide you with protection from roof damage and is superior to asphalt roofing options. Professional advice and expertise from a reliable contractor will help to further understand your metal roofing options. Metal roofing provides protection from storm damage in the following ways:
Wind-Resistance
Hail protection
Solar reflectivity
Ice and Water Shedding
Outstanding Warranties
Not only does quality metal roofing provide the perfect blend of beauty and performance, but it also can fit into your budget. It is important to understand that not all metal roofing options are created equal. Discover more about metal roofing quality differences here.
Do Your Homework
As a result of the increased demand for metal roofing, we have seen an uptick in contractors trying to cash in on the demand. Make sure you choose a contractor who knows metal! A reputable metal roofing contractor should be able to provide you with extensive knowledge of products, a detailed reference list and not be afraid to answer any questions you have. We have created a resource for homeowners about choosing the right contractor, see it here.
Anxiety is History
Nothing feels better than knowing you made a great choice with your roofing product and contractor. Follow our tips and you will have a roofing experience that will leave you satisfied!