Your Roofing Consultation: What to Expect
November 20, 2014 | Filed under: Consultation,Estimate,Metal Roofing,Ventilation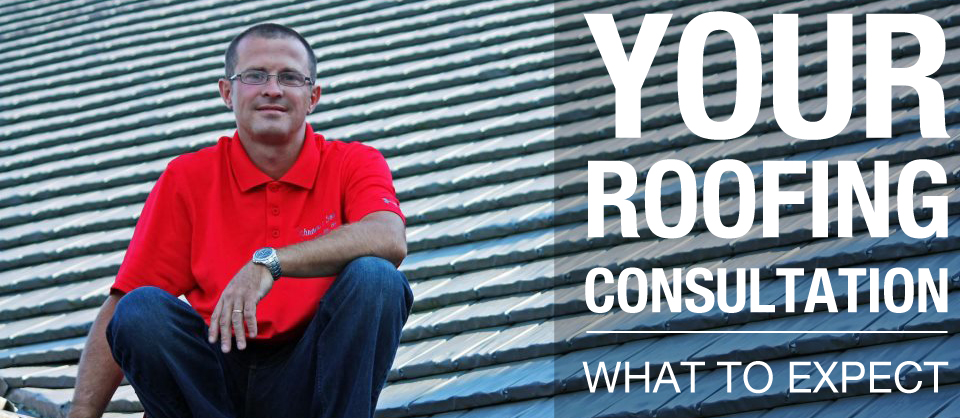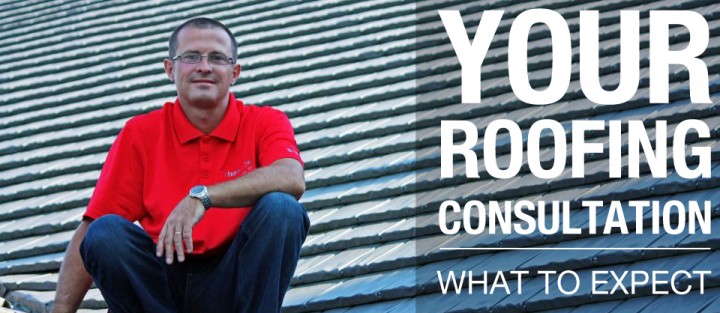 Your Schroer & Sons Roofing Consultation:
At Schroer & Sons, we do not believe in pressuring anyone into a home improvement contract.  Your appointment is a no-obligation-to-buy consultation only.  Choosing a home improvement contractor is an important decision.  We want to provide you with enough information for you to make an informed decision.  Of course, we would love to be your choice of contractor, but we know we are not right for everyone.
Your consultation will last between 1-3 hours depending on the scope of your project.  It will be necessary for your consultant to inspect the work area(s) of your project.  Weather permitting, he may need to access your roof as well as your attic.  Be sure to prepare for this possibility when the time of your consultation nears.
Free Attic Inspection
Part of any Schroer & Sons roofing consultation is a free attic inspection.  Your consultant will be equipped with an attic inspection kit which he will use to investigate the condition of the underside of your roof surface.  During the inspection, he will use a special tool to look for moisture damage.  We do this because many expensive roofing repairs could be avoided when a leak is detected early.  If any damage is detected, your consultant will know how to address these issues.
In addition, your consultant is equipped with a tool designed to detect heat loss.  This is an important part of your heat/cooling expenses.  These measurements also indicate if your home is being properly ventilated.  Poor ventilation can lead to expensive repairs in the future.  See this article on home ventilation.
Your Free Estimate
After your roofing consultation, your consultant will provide you with a detailed estimate.  In most cases, we are able to provide you with an estimate the same day, right in your home.  However, in some cases, an estimate may require a couple days to get it right.  Either way, you will receive an estimate which includes the scope of the work, a breakdown of your roofing project, and a final cost.  We will email or mail a copy to you.
Once you have your project estimate, we will let you decide when to sign a contract with us.  Many of our customers decide the same day of their appointment.  Others decide to think it over. Schroer & Sons will never pressure you into making a decision. If you decide to go with another contractor, just let us know.  No hard feelings.  We appreciate being considered.
Fill out the form below to have a roofing consultation contact you today!
"*" indicates required fields